What is Impressionism?
The majority of paintings that are considered impressionistic were created during 1867-1886. Impressionism (French Impressionism) developed mainly in France during the late 19th and early 20th centuries. The artists who were considered apart of this movement shared a set of techniques and approaches. The main technique was to accurately record visual reality in terms of transient effect of light and color.
In 1874 a group of artists called the Anonymous Society of Painters, Sculptors, Printmakers etc. launched an exhibition in Paris that started the movement of Impressionism. The independant artists, despite their diverse approaches to painting, appeared to contemporaries as a group. While conservative critics deemed their work as unfinished, sketch-like, more progressive writers described the work as an accurate depiction of modern life. Their work is recognized today for its modernity, embodied in its rejection of established styles, its incorporation of new technology and ideas, and its depiction of modern life.
What set them apart: VIVID COLORS, RADICAL TECHNIQUES
metmuseum.org
A Few Techniques:
Thinner and smaller but more visible brush strokes.

Grays and darks are mixed by using complementary colors

Avoid using black

Wet paint applied into wet paint to avoid harsh edges

Avoided using glazes (previous art movements used glazes, transparent paint layers)

Nature light, paying close attention to reflection of color from one object to another

Most painted outside- looking directly at the scene they were painting

Quickly applied brush strokes which gave the appearance of movement and spontaneity

Bright/Vibrant pigment
impressionism.org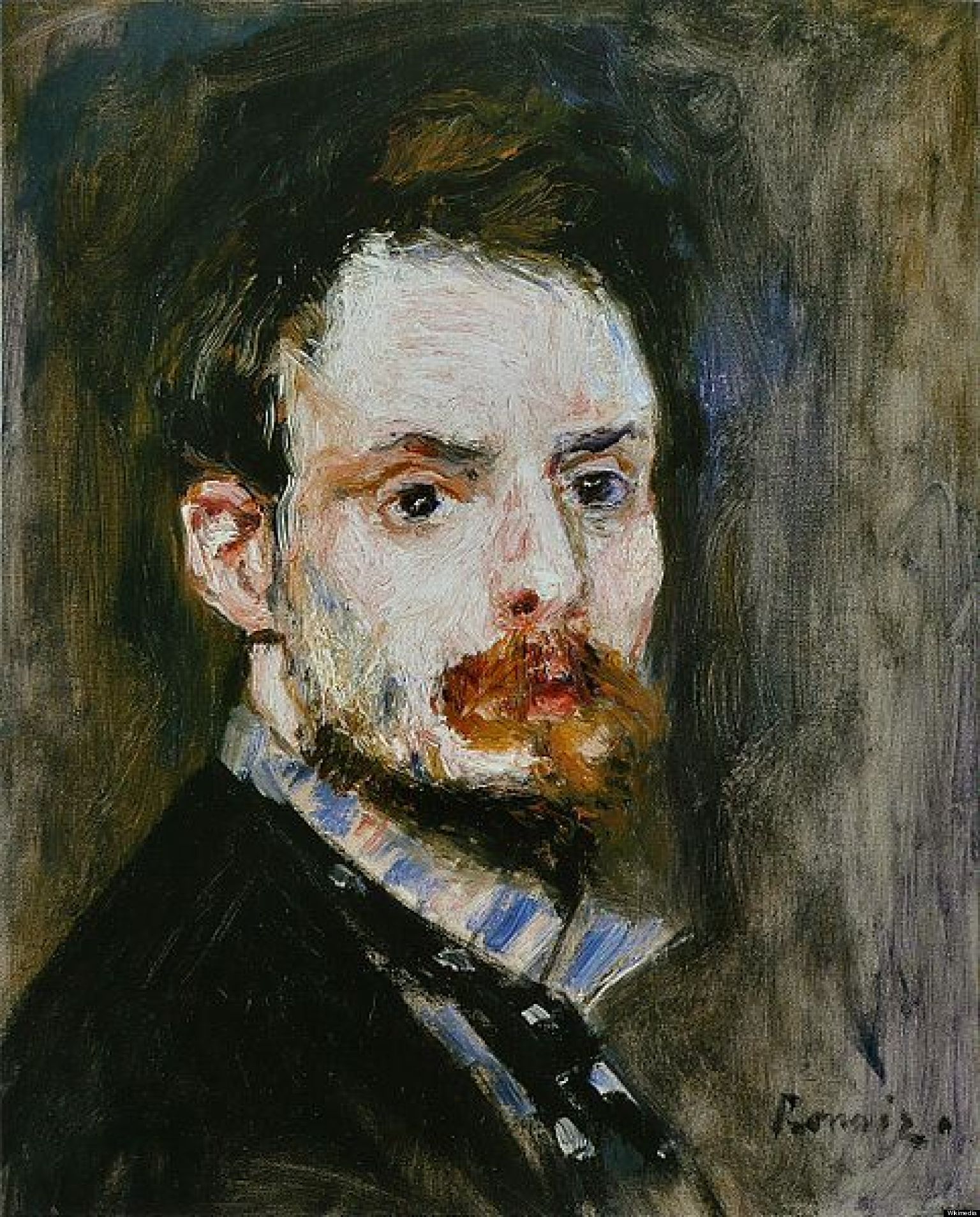 1841-1919
Considered to be the leader of the Impressionists
Renoir is perhaps the best-loved of all the Impressionists, for his subjects---pretty children, flowers, beautiful scenes, above all lovely women---have instant appeal, and he communicated the joy he took in them with great directness. `Why shouldn't art be pretty?', he said, `There are enough unpleasant things in the world.' He was one of the great worshippers of the female form, and he said `I never think I have finished a nude until I think I could pinch it.' One of his sons was the celebrated film director Jean Renoir (1894-1979), who wrote a lively and touching biography (Renoir, My Father) in 1962.
LEARN HOW TO PAINT LIKE RENOIRE
WHAT YOU WILL NEED:
A PIECE OF CANVAS PAPER
OIL PAINTS (RED, BLUE, YELLOW AND WHITE)
PAINT BRUSHES
PAINT THINNER
PAINT BRUSH CLEANER
RAG
SKETCH PAD OR SCRAP PAPER
DRAWING PENCIL
IN THIS LESSON WE WILL FOCUS ON THE FOLLOW TECHNIQUES THAT WE SEE IN RENIOR'S PAINTINGS:
A NATURAL STRONG LIGHT SOURCE
LAYERS OF DIFFERENT NATURAL COLORS
SMALL STROKES
A STRONG SENSE OF MOVEMENT
WE WILL BE PAINTING TWO DIFFERENT IMAGES IN THIS EXERCISE. THE FIRST ONE WILL BE FROM A PICTURE. THE REASON FOR THIS IS SO THAT THE STUDENT CAN COMPARE THEIR WORK TO SYDNEY'S WORK. THE IDEA IS NOT FOR THE STUDENT TO COPY WHAT SYDNEY DOES BUT TO GET A BETTER UNDERSTANDING AS TO WHAT NEEDS TO BE LEARNED IN THIS LESSON. THE SECOND VIDEO WILL BE FROM LIFE. SYDNEY WILL BE PAINTING SOMETHING DIFFERENT THAN THE STUDENT BUT THE SAME IDEAS APPLY.