One of the most influential artists in the history of twentieth-century painting, Paul Cézanne (1839–1906) has inspired generations of modern artists. Generally categorized as a Post-Impressionist, his unique method of building form with color and his analytical approach to nature influenced the art of
Cubists, Fauvists, and successive generations of avant-garde artists. Beginning to paint in 1860 in his birthplace of Aix-en-Provence and subsequently studying in Paris, Cézanne's early pictures of romantic and classical themes are imbued with dark colors and executed with an expressive brushwork in the tradition of Eugène Delacroix (1798–1863).
While the three works that Cézanne exhibited in 1874 at the first Impressionist exhibition were not fully in line with the Impressionist technique of quickly placing appliqués of pigment on the canvas, he did eventually abandon his relatively dark palette in exchange for brilliant tones and began painting out-of-doors, encouraged by the Impressionist painter Camille Pissarro (1830–1903).
In his still-life paintings from the mid-1870s, Cézanne abandoned his thickly encrusted surfaces and began to address technical problems of form and color by experimenting with subtly gradated tonal variations, or "constructive brushstrokes," to create dimension in his objects. Still Life with Jar, Cup, and Apples shows Cézanne's rejection of the intense contrasts of light and shadow of his earlier years in exchange for a refined system of color scales placed next to one another. The light of Impressionism resonates in this work, but signs of a revised palette are especially apparent in his muted tones. Still Life with Apples and a Pot of Primroses (51.112.1), a mature work from the early 1890s, reveals Cézanne's artistic evolution and mastery of this style of building forms completely from color and creating scenes with distorted perspectival space. The objects in this painting, such as the fruit and tablecloth, are rendered without use of light or shadow, but through extremely subtle gradations of color. In such still lifes as Dish of Apples (1997.60.1) of about 1875–77, as in his landscapes, Cézanne ignores the laws of classical perspective, allowing each object to be independent within the space of a picture while the relationship of one object to another takes precedence over traditional single-point perspective.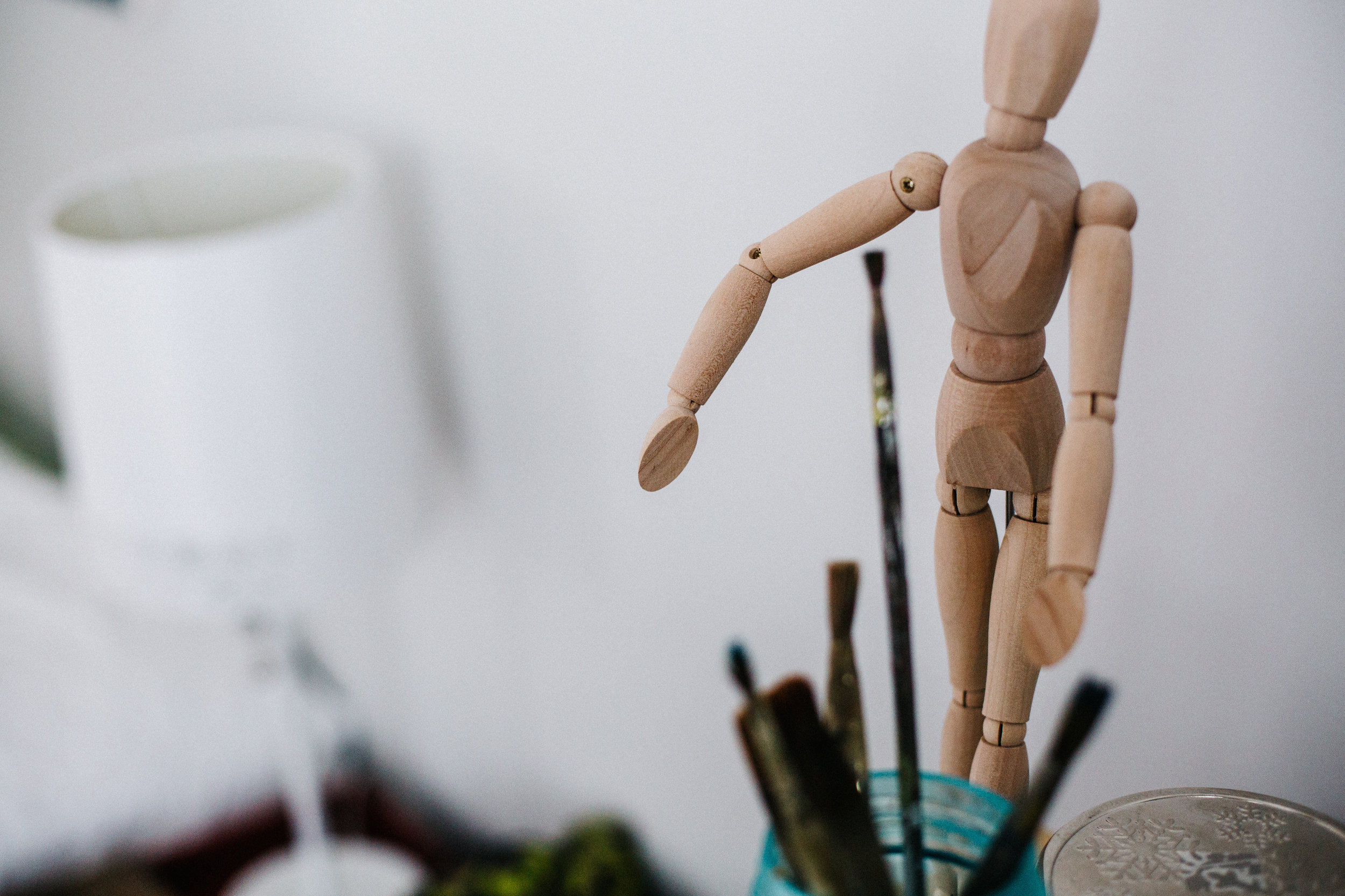 Learn how to paint like Cézanne
WHAT YOU WILL NEED:
A PIECE OF CANVAS PAPER
OIL PAINTS (RED, BLUE, YELLOW AND WHITE)
PAINT BRUSHES
PAINT THINNER
PAINT BRUSH CLEANER
RAG
SKETCH PAD OR SCRAP PAPER
DRAWING PENCIL
BEFORE WE GET STARTED - REMEMBER THESE THINGS:
GESTURE FAST (WITH PENCIL FIRST)

REMEMBER YOU CAN'T MESS UP - YOU CAN PAINT OVER IT

SPEND TIME MIXING PAINT - LARGE AMOUNTS

FIND YOUR LIGHTEST LIGHTS AND DARKEST DARKS

APPLY PAINT QUICKLY AT FIRST THEN SLOW DOWN AND ADJUST SHAPE, CHECK PROPORTIONS AND POSITIONING.

ADD POPS OF COLORS AT THE END.
IN THIS LESSON WE WILL FOCUS ON THE FOLLOWING TECHNIQUES THAT WE SEE IN CEZANNE'S PAINTINGS:
NOTE SUBTLE CHANGE IN COLORS
THE PAINTBRUSH IS OUR SCULPTING TOOL
MUTED COLOR PALLET (MIX BEFOREHAND)
PAINTBRUSH STROKES BLENDED
WE WILL BE PAINTING TWO DIFFERENT IMAGES IN THIS EXERCISE. THE FIRST ONE WILL BE FROM A PICTURE. THE REASON FOR THIS IS SO THAT THE STUDENT CAN COMPARE THEIR WORK TO SYDNEY'S WORK. THE IDEA IS NOT FOR THE STUDENT TO COPY WHAT SYDNEY DOES BUT TO GET A BETTER UNDERSTANDING AS TO WHAT NEEDS TO BE LEARNED IN THIS LESSON. THE SECOND VIDEO WILL BE FROM LIFE. SYDNEY WILL BE PAINTING SOMETHING DIFFERENT THAN THE STUDENT BUT THE SAME IDEAS APPLY.